stumbled upon this youtube compilation of JAM Jingles, I'm guessing it was a demo created by some Brazilian broadcast group to demo JAM jingles?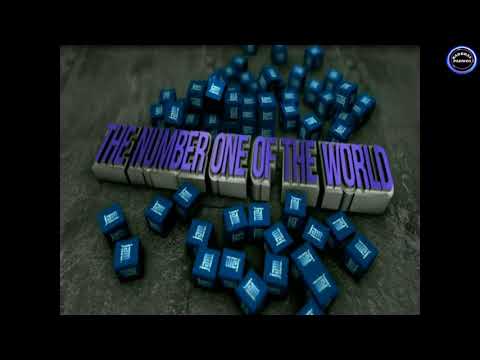 Video aimed at professionals in the field. MANY DEMONS OF BRAZILIAN AND AMERICAN RADIOS. You've heard many ids, jingles, tracks. Find the perfect jingles for your station. JAM Creative specializes in radio jingles (station IDs) for broadcasters, the internet and professionals. It uses the best team of vocalists, musicians, writers and producers and our custom installations to create musical images heard around the world.
I personally never get tired of listening to & enjoying JAM jingles, especially cuts from their classic packages which were resung for stations I'm not familiar with, perhaps some of you whom haven't stumbled upon these before may enjoy them as well
BADBRAS CLICK AND PLAY JAM CREATIVES
1- 00:01 ABERTURA
2- 00:15 QUEM É ESTA PRODUTORA DE JINGLES?
3- 01:20 VINHETAS E TRILHAS PRODUZIDAS PARA A RÁDIO MUNDIAL AM 860 RIO DE JANEIRO (EXTINTA)
4- 03:04 JOVEM PAN (ALGUMAS) VINHETAS E TRILHAS PRODUZIDAS PELA JAM
5- 05:06 METROPOLITANA (ALGUMAS) VINHETAS E TRILHAS PRODUZIDAS PELA JAM
6- 05:19 MANCHETE (ALGUMAS) VINHETAS E TRILHAS PRODUZIDAS PELA JAM
7- 06:13 ATLÂNTIDA FM (ALGUMAS) VINHETAS E TRILHAS PRODUZIDAS PELA JAM
8- 06:44 RÁDIO COUNTRY U.S.A.(ALGUMAS) VINHETAS E TRILHAS PRODUZIDAS PELA JAM
9- 07:15 HAPPY BIRTHDAY AMÉRICA (ALGUMAS) VINHETAS E TRILHAS PRODUZIDAS PELA JAM
10-07:38 JINGLES PARA RÁDIOS LATINO AMERICANAS
11-09:26 GOOD TIMES FOR RÁDIO DE SAN FRNACISCO, CA
12-10:10 RADIO NOW 97,9 SALT LAKE CITY, UT
13-13:09 RADIO KISS FM 102,7 LA, CA
14-15:00 RADIO Z 100 FM NY,NY
15-17:49 RADIO WYFR CHICAGO, IL
16-19:05 RADIO KFKF 94,1 KANSAS CITY, MO
17-24:09 RADIO WCBS-FM 104,3 NEW YORK, NY
18-26:19 VÍDEO MUSIC BY JAM CREATIVE FOR THE TV CHANNEL 8 CFQC
19-26:48 VÍDEO MUSIC BY JAM CREATIVE FOR THE TV CHANNEL 8 CFQC PROMO
20-27:19 VÍDEO MUSIC BY JAM CREATIVE FOR THE TV CHANNEL 2 CFQC
21-28:19 VÍDEO MUSIC BY JAM CREATIVE FOR THE TV CHANNEL 2 CFQC
22-29:19 RESEARCHERS OF VÍDEO